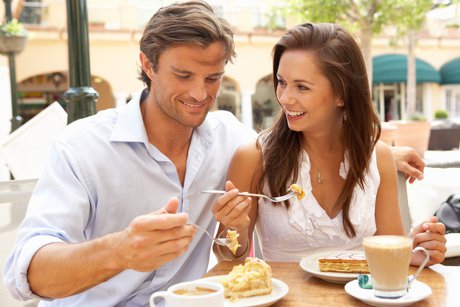 Taste is the ticket to good times on Spartanburg property. When hunger pains start to stir folks know where to go and what's cooking. Variety is the spice of life and a combination of fine and casual dining establishments satisfy all types of palettes.
When special occasions are on the calendar reserve a table for two or more at either The Peddler's Steakhouse or at The Kennedy. Traditional steakhouse dishes are deliciously served at The Peddler's Steakhouse. Customers return again and again for steak, prime rib and seafood dishes. And, although considered a reputable steakhouse rave reviews are given for the ultimate salad bar on site. The Kennedy has a more modern feel. Three course dinners are served with sophistication. Friendly staff members are waiting and willing to make special moments much more than perfect.
Take a Bite Out of Spartanburg Real Estate
Those in the mood for a lively vibe head on over to Willy Taco and Cribbs Kitchen. A Southwestern flair fills the menu at Willy Taco where a boisterous atmosphere permeates the air. The eatery is often packed with good cheer. Indeed, when it's hard to find a parking spot you know the food is the simply the best. Folks hit this spot when craving tacos and burritos and when wanting to just hang out. Willy Taco is pet friendly too. Cribbs Kitchen wrote the book on tasty grub. The patio is perfect for sipping a cold beer from the bar and waiting for mouthwatering Angus sliders and bacon wrapped beef skewers. All customers feel welcome with vegan, vegetarian and gluten free options.
Kids of all ages living in the Spartanburg real estate region love to treat themselves at the local ice cream parlor. Hub City Scoops has been declared the "best ice cream in town." Single, double and even triple scoops are packed with flavor. Choose a malt, shake or ice cream float. Add in a warm cookie or piece of decadent cake and come away with a smile.
Hungry turns into happy on Spartanburg property. Dine casual or dine in high style. Options are seemingly limitless so satisfy your appetite today.