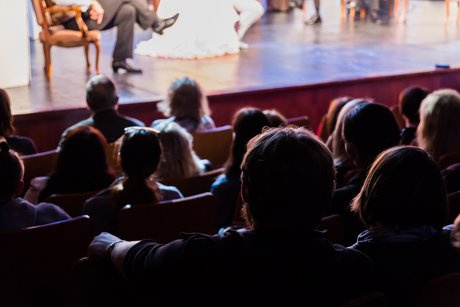 All eyes are center stage as the spotlight hits Easley property. At the Foothills Playhouse imagination comes to life before eager audiences. Working off of a mission to "provide quality, live theater for the entertainment, education and education of our city, state and region," this little community theater is filled with promise. An amazing lineup guarantees quality productions of Broadway favorite musicals and award winning plays.
The theater is easily found on the top floor of the West End Hall at 201 South 5th Street. As a smaller venue audiences receive a more intimate experience than when seated in larger auditoriums. No seat is uncomfortable with excellent visuals of the stage from all vantage points.
Families Living in Easley Embrace Community Theater
Performances range from family friendly shows featuring a light hearted air to more serious topics. Popular features for the kids have included the Velveteen Rabbit and Charlotte's Web. The Crucible and The Diary of Anne Frank find adult audiences delving into the seriousness of the past. Theater celebrates the holidays in style. Couples in love have attended past performances of Signed, Sealed and Delivered right in time for Valentine's Day. The scene is often set for spookiness in the autumn where in previous seasons both The 39 Steps and The Haunting have caused audiences to shiver in delightful fright. Winter merriment is felt all around the Easley property when Elf, THe One and Only Santa Claus and A Seussified Christmas Carol have taken the stage.
Patrons of the arts living in Easley and in surrounding community are often season ticket holders of the Foothills Playhouse. Season tickets and admission to singe showings can be purchased online or by calling the box office at 864.855.1817. Unless productions are sold out, additional tickets may be made available prior to showtime at the theater. Seating begins a half an hour prior to the rise of the curtain.
Get a glimpse at the current season for the Foothills Playhouse here. Let imagination take hold for a few hours and relax into wonderful stories as they unfold on the stage.